This is the first generation of a Round Robin legacy shared among Pixel Trade members.
I was getting used to taking screen caps while playing, so I forgot to use the mini challenges this update, sorry! I promise I'll do it next time.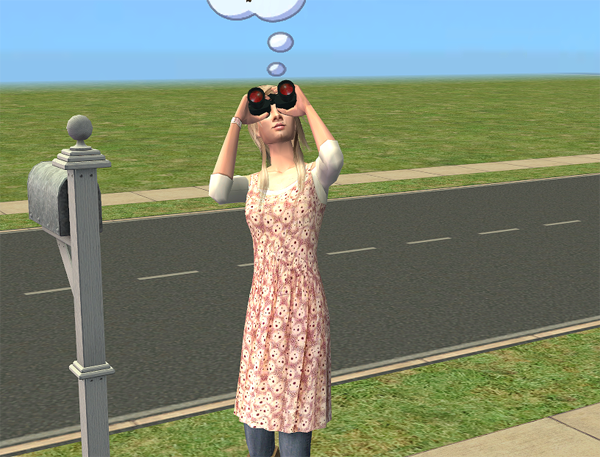 Meet your founder, Fawn Fauna. who, like many other founders, is obsessed with bird watching.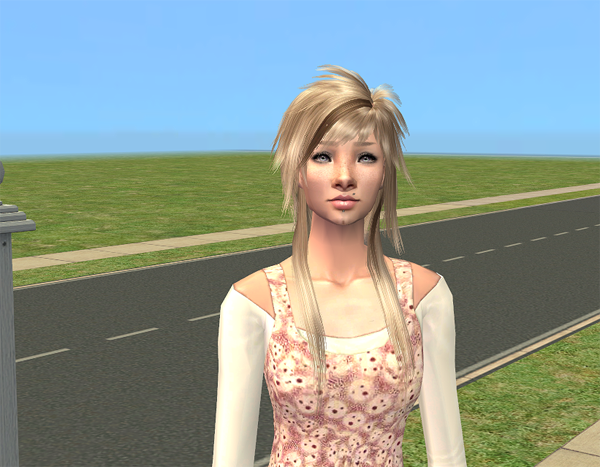 she has a fashion mullet and some sexy piercings. she's also one of my submissions to the March PT founder collection, but since I didn't know when it'd go up, and I loved her so much, I had to use her.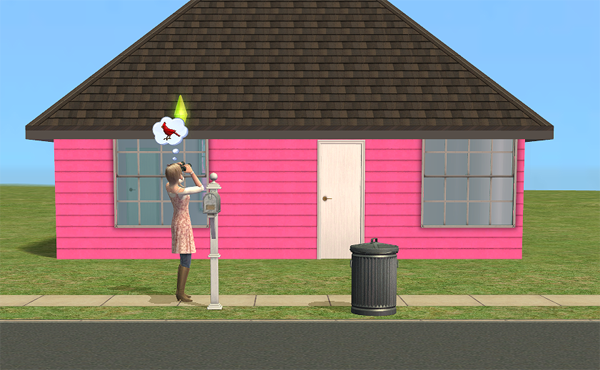 And this is her legacy house, which isn't a shack because I'd definitely live in it, minus the bright pink siding.

A very brief tour: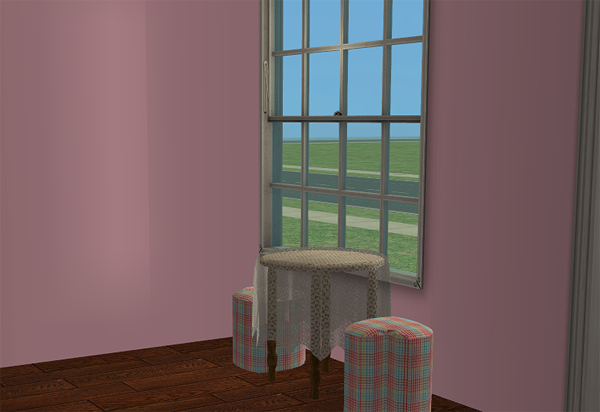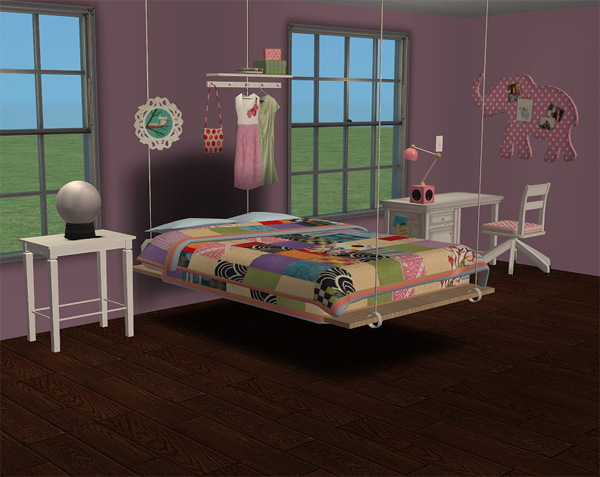 there's also a bathroom and a stove/fridge/some counters, but I couldn't get into the tiny bathroom and the kitchen isn't much to see.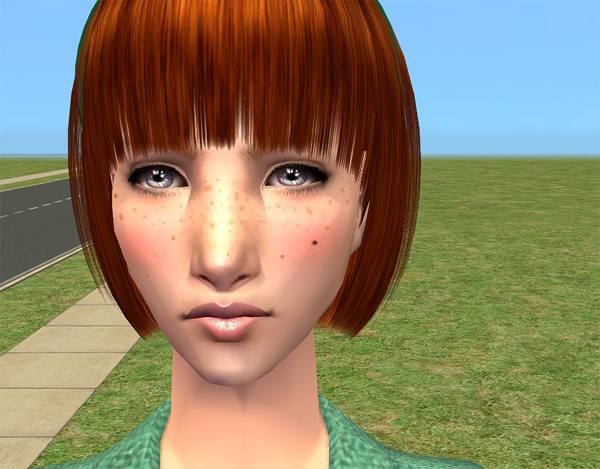 I'm a cheater and don't trust the match maker so I use the hacked crystal ball, and look what it brought me!
Harper Brockel by quellasims!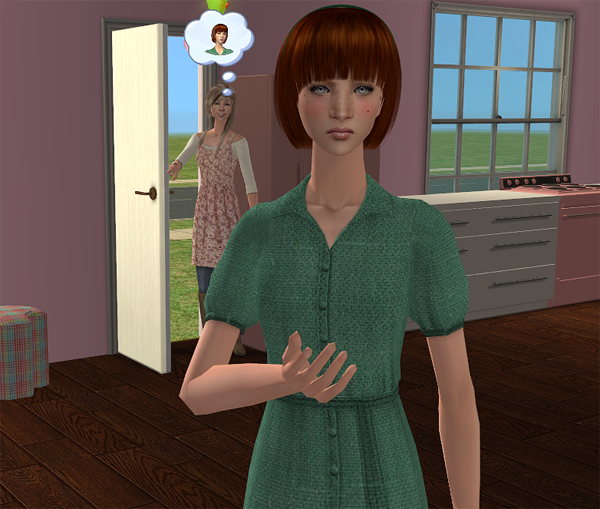 Harper: This pink elephant, what does it signify?
Fawn: dang girl, I like you from this angle.



I started a new neighborhood for this challenge, and this is the garden club lady!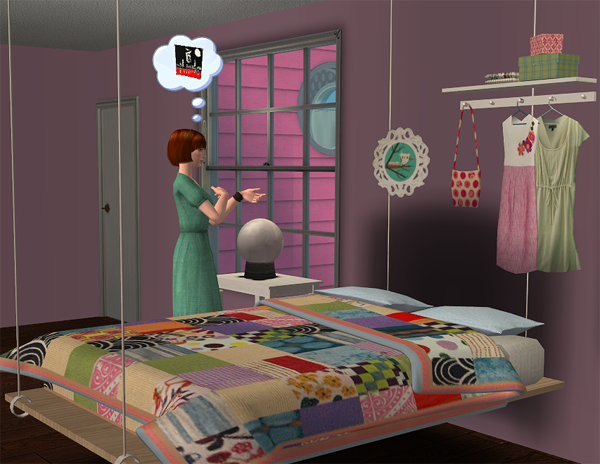 Harper: This owl doily, so old, so wise.



Harper: hahah just kidding! my 95 year old grandma could draw a better owl than that!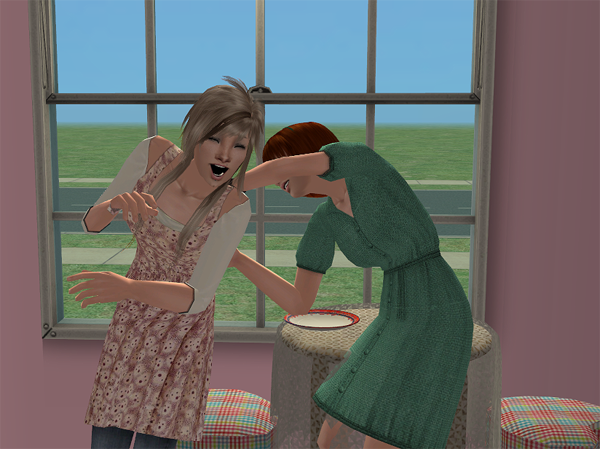 Harper: my scrumptious little pancake, I could just eat you up!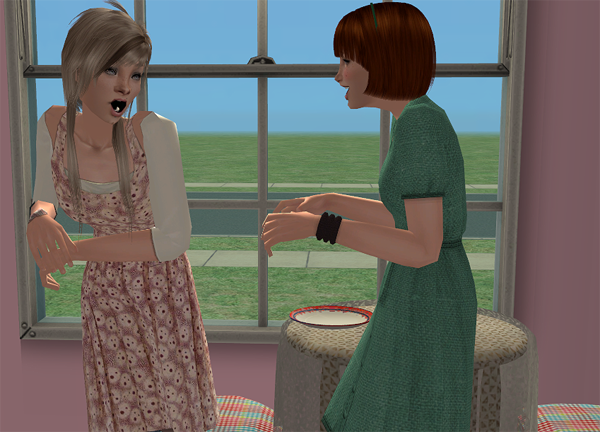 Harper: I'm gonna getcha
Fawn: please don't.



albino match maker! she even has pink eyes.

lesbian canoodle spam!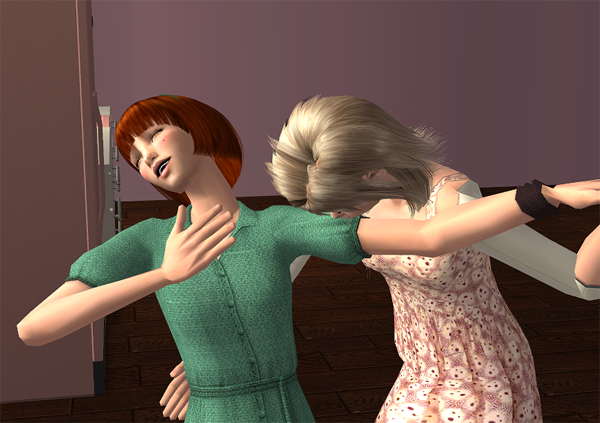 Fawn: So, sexy lady, I hear that you've been around in some other legacies, is that true?



Harper: bitch, please. I'm a virgin, look at these panties, is that what sluts wear in this town?
Fawn: that's true, your panties are pretty snow queentastic



Harper & Fawn: major awkwardness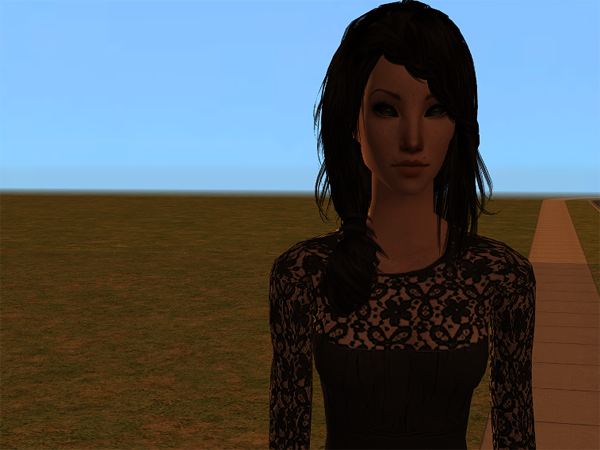 Look, it's Ecko! by jbruntz she's so pretty, I want her genes in one of my legacies!



Princess Chapman, late for work at Teasers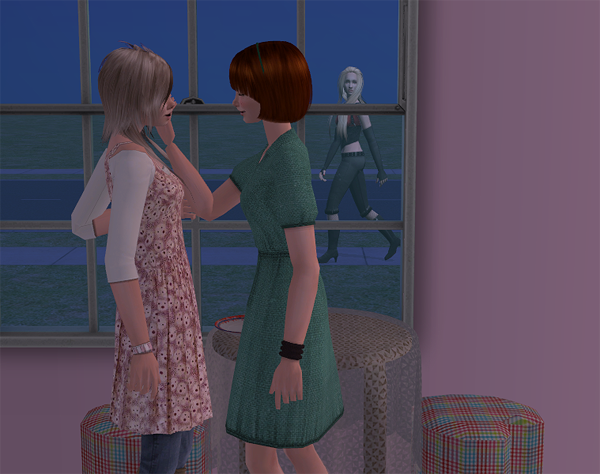 oh you're such a bad girl voyeur!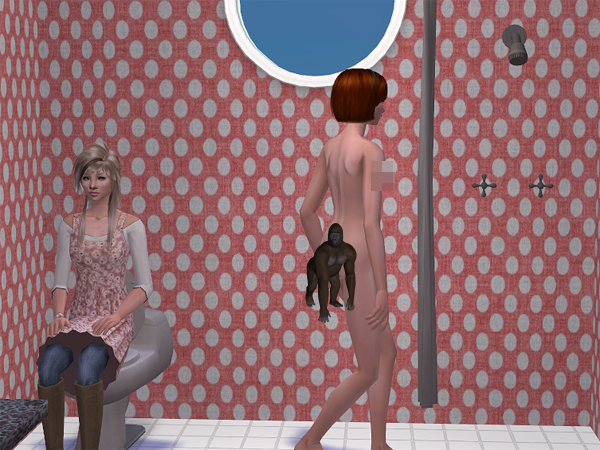 Fawn: -sings- my eyes have seen the glory of the coming of the lord la da da da da...



Fawn: There's someone in here! WHY IS THE GIRL THAT I JUST HAD RELATIONS WITH IN MY SHOWER NAKED? NAKED! HOW INAPPROPRIATE -flushes toilet-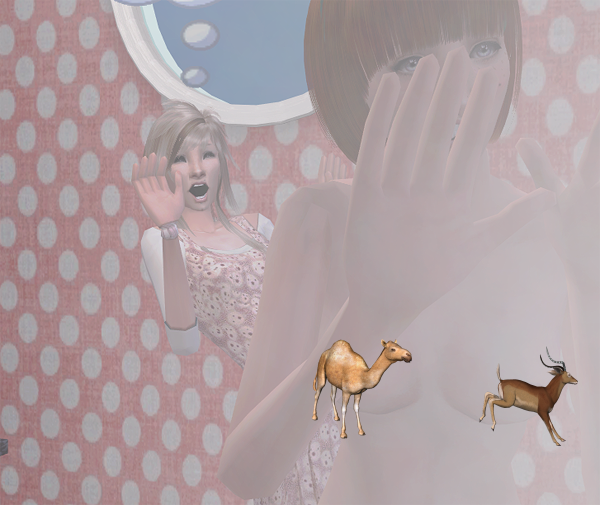 Fawn: you pervert, get out of here! my virginal eyes have never seen such things!
Harper: AH THE SCALDING WATER, MY POOR BEAUTIFUL PORCELAIN SKIN!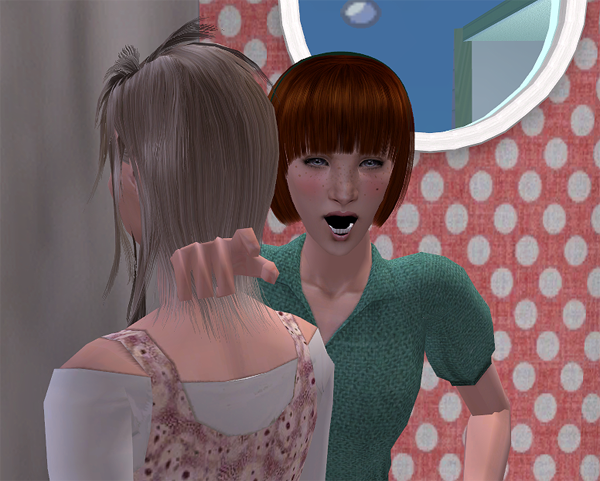 Harper: now you listen here, you, you, girl I fell out of the sky for you, I'm not just some sex object, I need a shower, too!
Fawn: -not listening-



Harper: bitch flushed the toilet on me, I was just trying to wash the sex smell off
Fawn: brb k gotta shower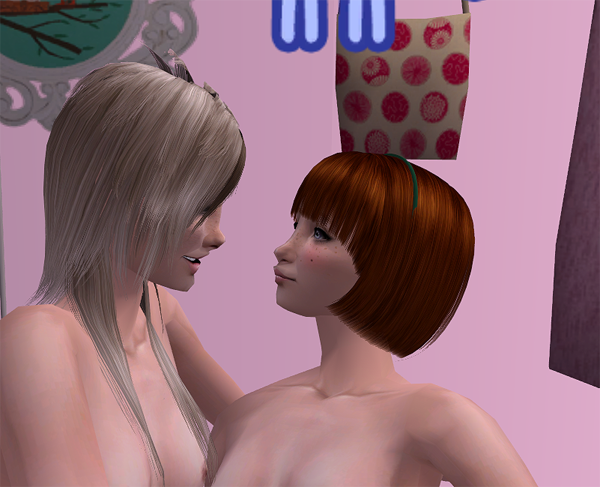 after Fawn enjoyed her nice not scalding hot shower they resumed sexy time /nipslip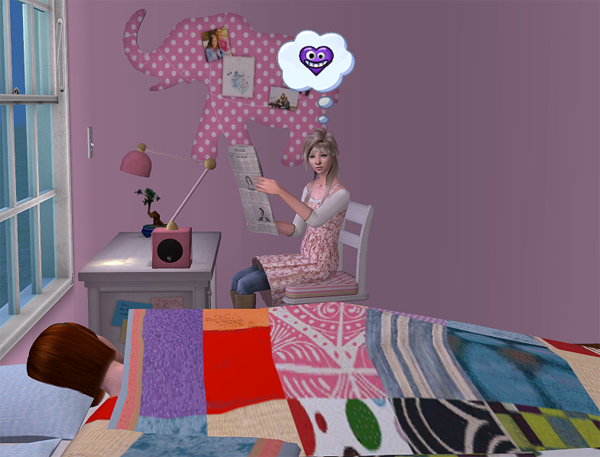 Fawn: why is my booty call sleeping in my bed?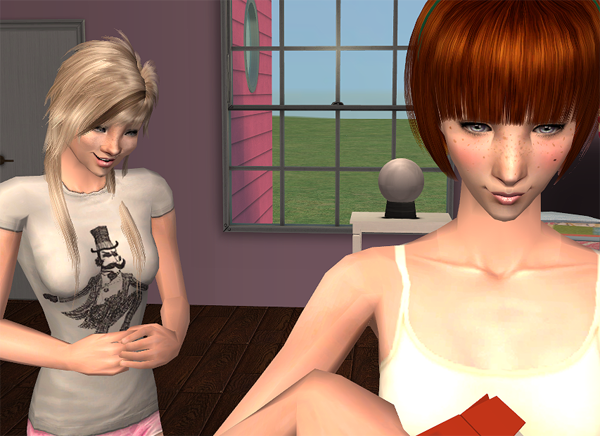 after a long night of scalding showers/sweaty lesbian sex, Harper decided to look deep down into her inner good to make them both some cereal
apparently Fawn asked Harper to move in and she accepted, she couldn't deny the power of the mullet any more than I could.



always a smile. more than I can muster when I'm taking out the garbage.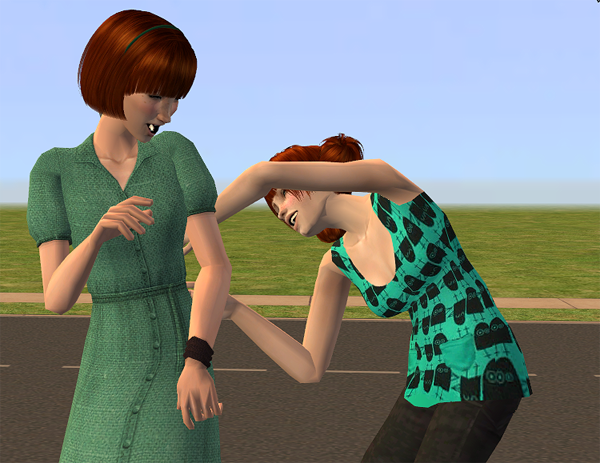 January by Stakeit_uk walked by, and since she and Harper knew each other from their days of you know, being made in CAS together..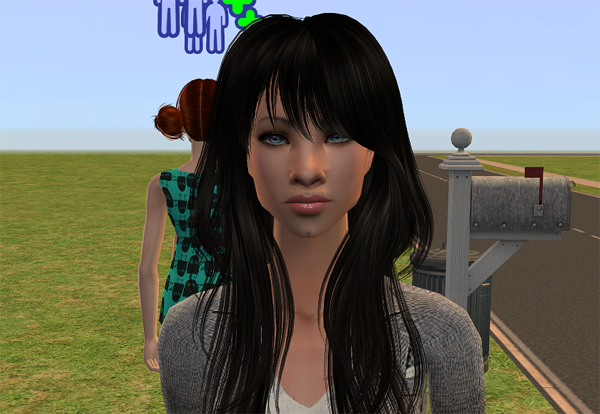 and then Opaline (by quellasims) walked by directly after her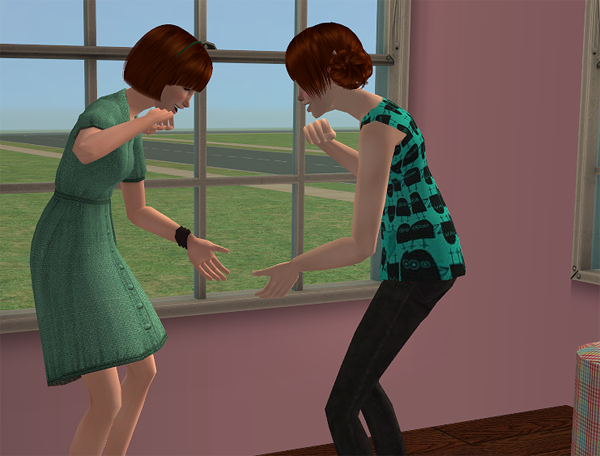 Harper invited January inside to play a rousing game of rock paper scissors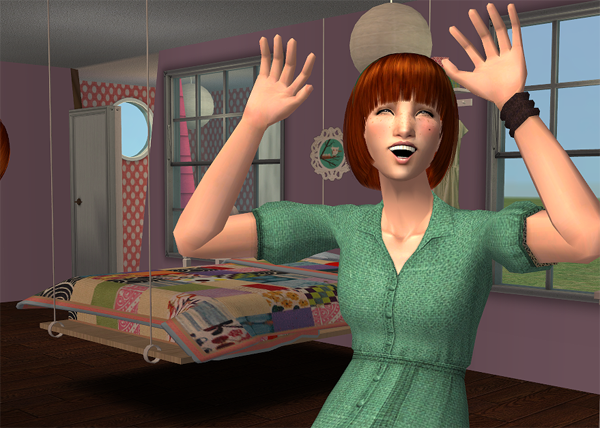 and won



ugh shes so pretty, that was the entire point of this photo, btw.



Harper: Why do I have to live in a house that looks like a 12 year old decorated it?



Fawn toddled home from work to find..
Fawn: That's my seat, and my booty call, why is she sitting with my booty call in my chair in my home?!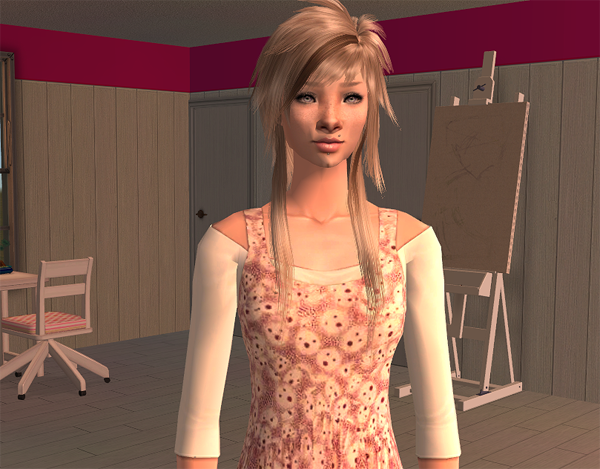 Fawn: I won't forget this.



Fawn: you know, some countries still believe in slave labor, and baby, I wouldn't mind putting you to work
Harper: is that a euphemism for sex?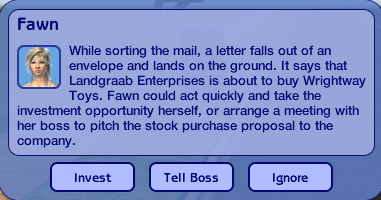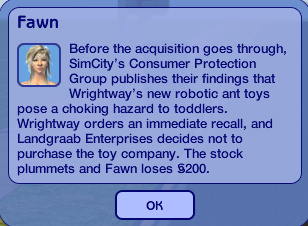 full.of.fail you're just lucky that you guys are somehow still miraculously not pregnant.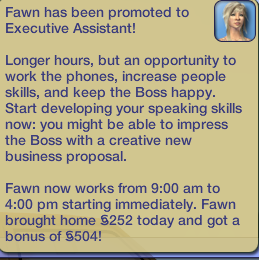 but she somehow still got that promotion.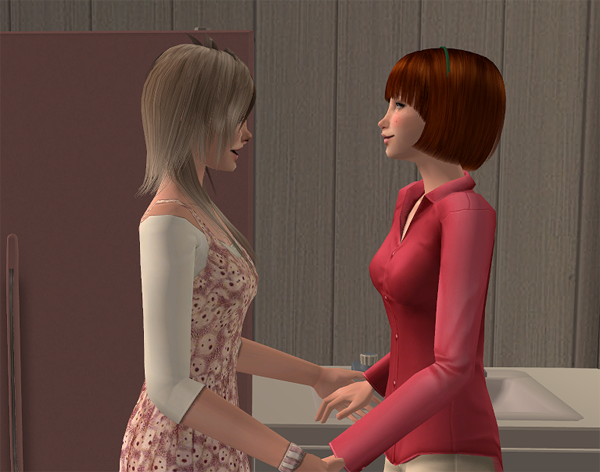 Fawn: you know Booty Call, I was thinking, maybe we should make this official, you living in my house and all?
Harper: I was thinking the same thing =D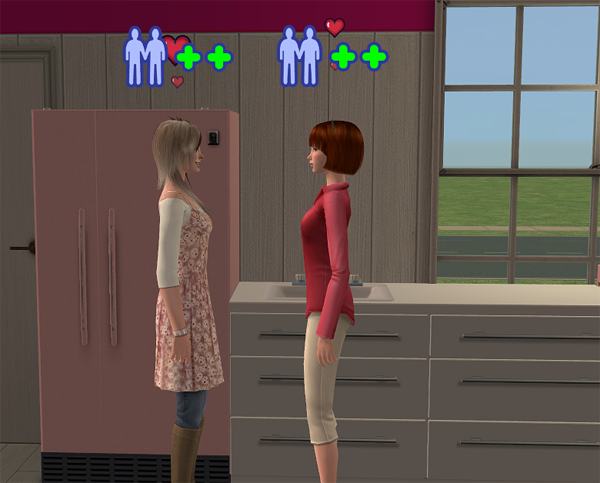 Fawn: shit, what is this tingling feeling?
Harper: I love you too!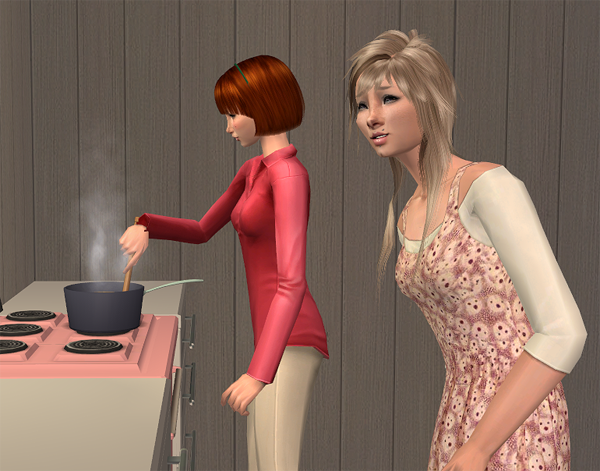 Fawn: who the fuck is out there messing with my paper?
Harper: how come every time you come around my london london bridge wanna go down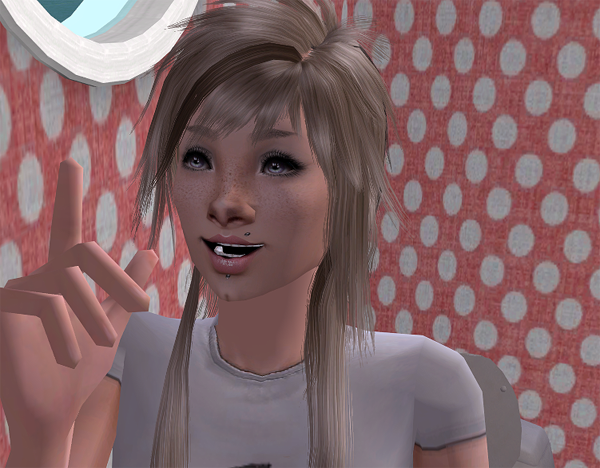 I had Fawn work on her charisma so she could make money in case one of them actually ever did manage to get pregnant
Fawn: I've got it, the answer is..money!



What are you watching, Fawn?
Fawn: Jersey Shore, bitch just got hit in the face.



Fawn: I had a really long day at work, I could use a little loosening around the edges, if you know what I mean
Harper: I don't know what you mean, but we can have sex if you want.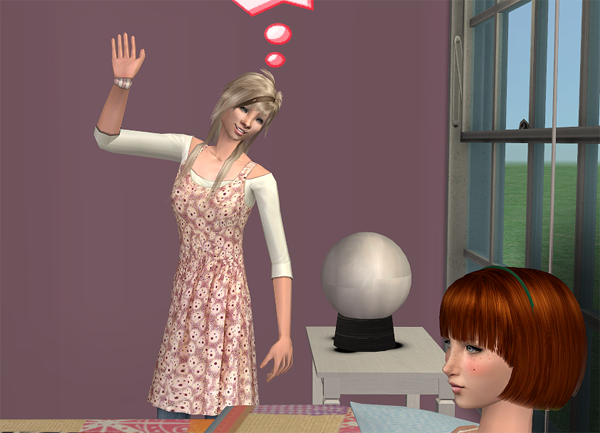 Fawn: Haaaay crazy lady do I look like the energizer bunny to you? I just worked a long day!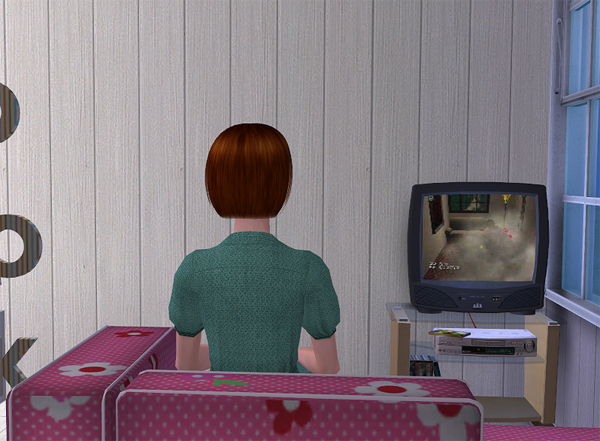 Harper: -watches Jersey Shore-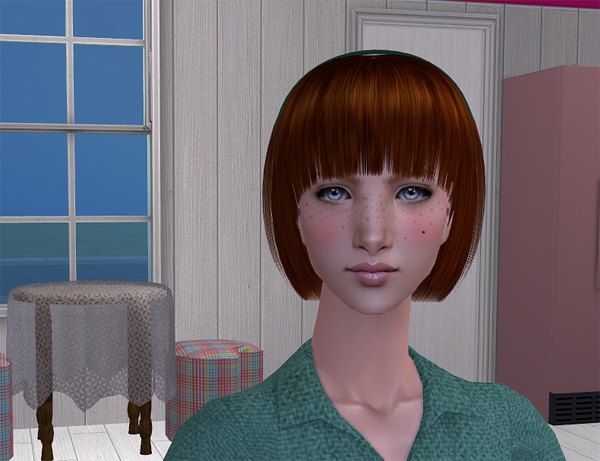 Harper is so pretty, but she's looking a little young and I feel like Fawn is a molester, so I decided to give her a make over!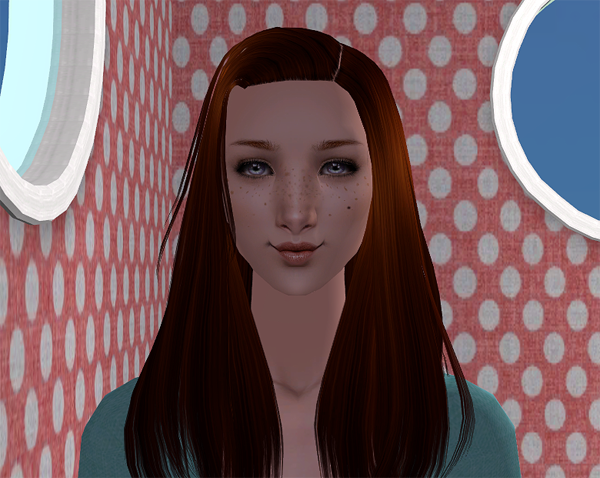 I'll leave you with this hott piece of sim sexiness


I uploaded a ton more photos than that, but I'm getting tired of writing, so I'll have another update suuuper soon. and I've got to remember to download that no red lines when paused mod.
I hope I didn't fail too epically for my first posted legacy update!